Benefits Administration
Administer. Enroll. Relax!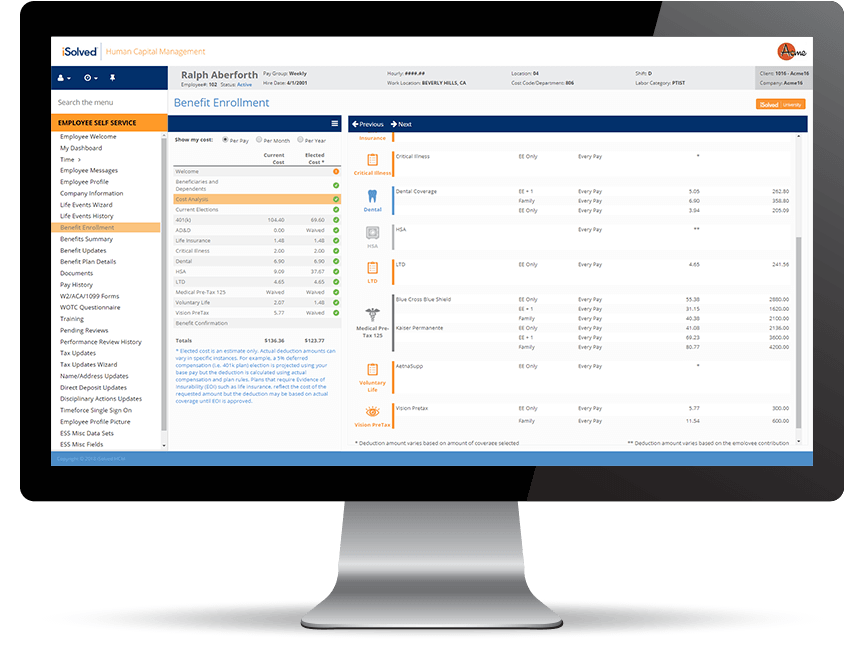 Benefits administration made easy.
Take the frustration out of enrollment and mid-year changes for you and your employees. Our Benefits Administration solution saves you time and reduces the administrative tasks that pile up, especially during open enrollment. Even better, it's all available in Employee Self-Service and our mobile app, giving employees the flexibility to view and update their information from anywhere.
Administrators experience reduction in paperwork and data entry
Employees have a relaxed user experience which translates to higher engagement
Cost benefit comparisons make planning and decision-making easier
Errors are eliminated with proper checks and reporting
Carrier connectivity ensures all life events are properly communicated