Time & Attendance
Make the most out of every labor dollar.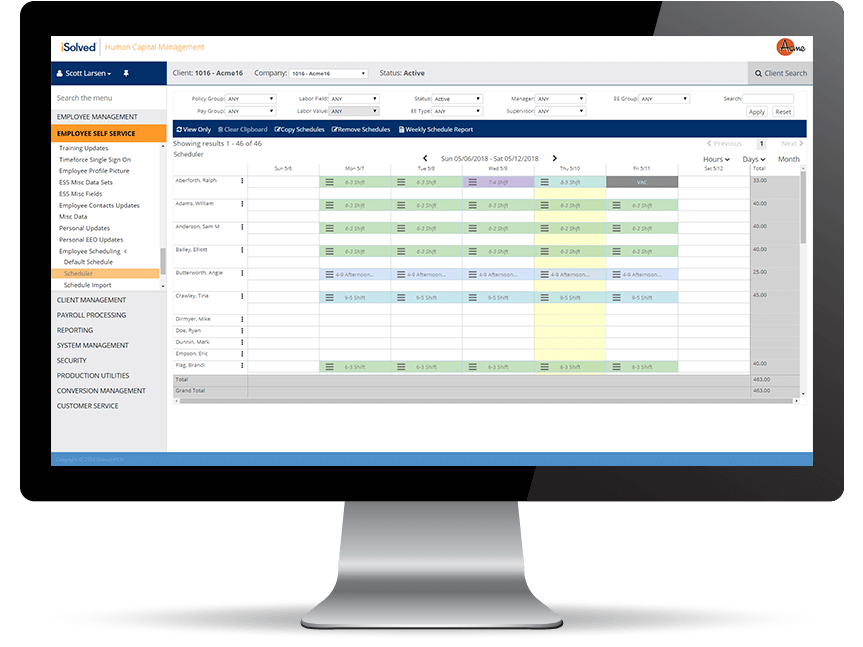 Time is on your side with our fully integrated solution.
Your time tracking method should do more than simply record employees' hours worked and calculate PTO eligibility. You need a powerful tool to help you make the most of every labor dollar spent. Our fully integrated system will empower your workforce while ensuring your compliance. Our solutions include: Time Clocks, Online & Onsite Clocking, Scheduling, and Labor & Job Tracking.
Increase accuracy and efficiency of payroll
Create better schedules and predict labor costs
Geo fencing tools for mobile employees
Set alerts for approaching overtime and more
Improve your bottom line by reducing time theft and buddy punching