Our Technology
One seriously powerful workforce management software tool.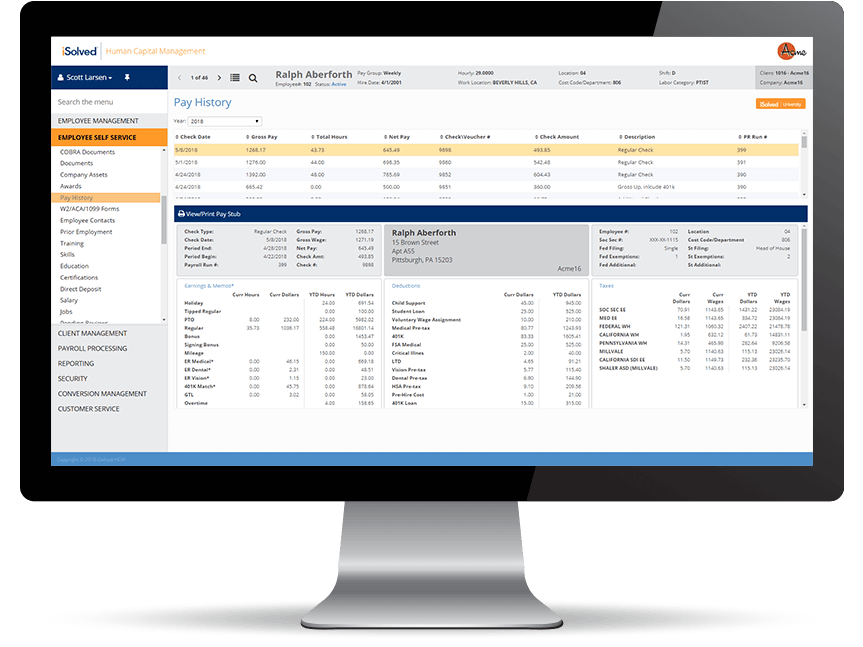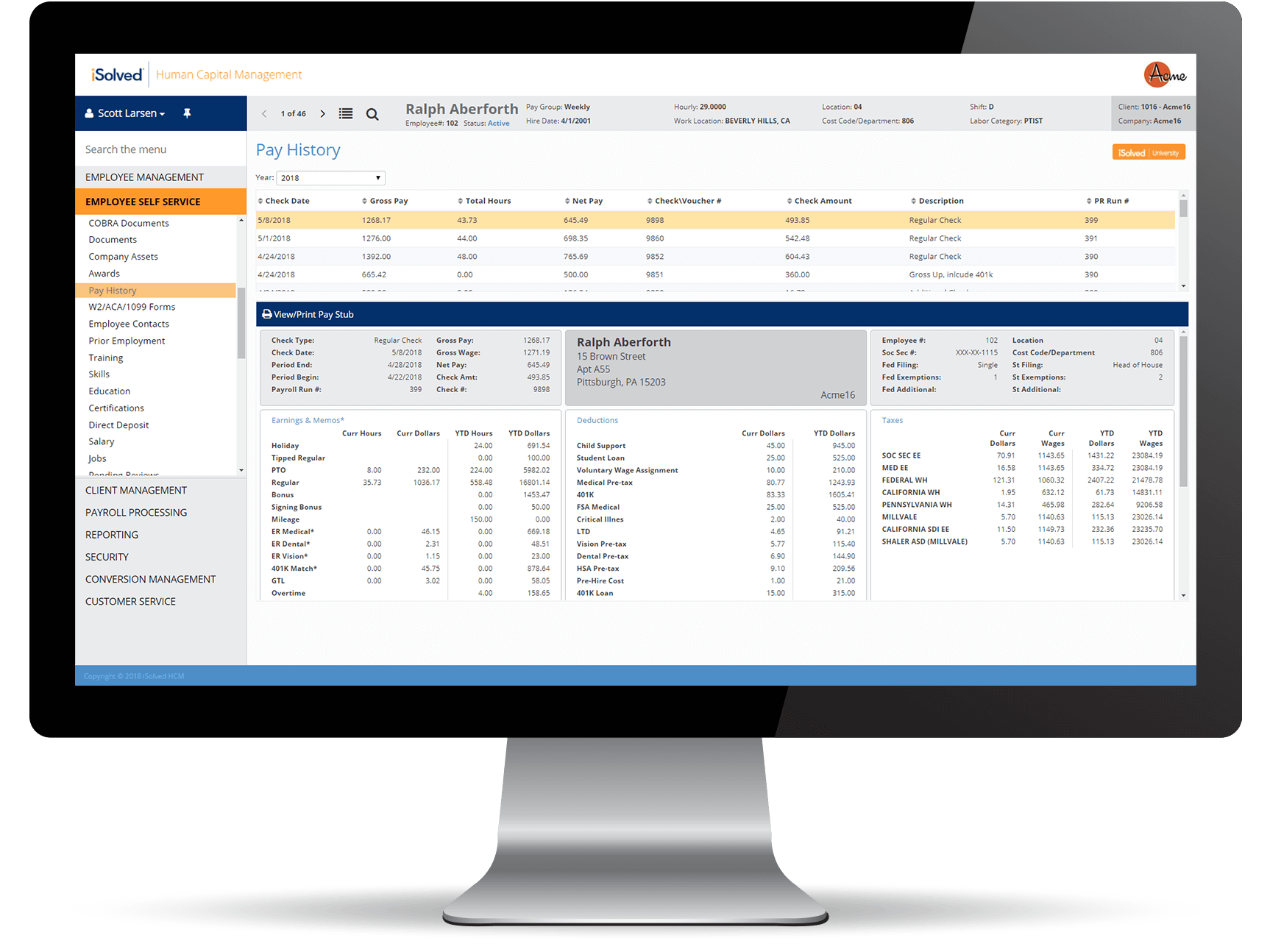 Single database, fully integrated, cloud solution!
Our iSolved Workforce Management solution is totally scalable to your business, whether you have 5 employees or 1,000. That technology, combined with our support team unite to create a single, seamless solution that addresses all stages of the employee life cycle and positions your company for success!
Easy, intuitive, user-friendly design
Solutions from hire to retire
Supported by the best service professionals